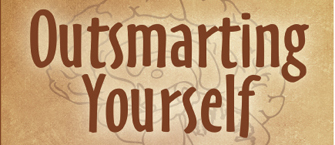 Seminar Information
10 September 2011 - Winnipeg, Manitoba, CANADA
What

Teaching about concepts from Dr. Lehman's new book Outsmarting Yourself (very similar to the teaching Dr. Lehman did at the THRIVE 2011 Share Immanuel conference in Morton, IL)

concepts such as Implicit Memory, the Verbal Logical Explainer, and Relational Connection Circuits, and more

Live Ministry Session demonstration. Dr. Lehman says, "My intention for the demonstration will be to use only the basic Immanuel approach emotional healing tools that would be appropriate for use in group exercises. I did this for the live session demonstration at the Spring 2011 THRIVE conference, and we were all surprised by how effective it was, even for resolving difficult situations.
For those who choose to stay for an extra hour at the end of the day, we will go through a simple group exercise for establishing a living, interactive connection with the Lord.

Presenter

Karl Lehman, M.D., Psychiatrist

The presentation method will include:

Lectures with illustrative PowerPoint slides
Live demonstration
Time for questions and answers
Group exercise (optional, see above)

Please be advised...

Dr. Karl Lehman will not be able to provide individual sessions or follow-up care for participants who get stirred up by any aspect of the seminar, such as by watching the live ministry demonstration.
When

Sat., 10 September 2011

Tentative Schedule
9:00-9:15am
Intro & Relational Circuit Exercise with Dr. James Krahn
(subject to change)
9:15-10:30am
Outsmarting Yourself: Lecture 1 -- Dr. Karl Lehman
10:30-10:40am
Stretch & Refresh Break
10:40a-12:25pm
Outsmarting Yourself: Lecture 2 -- Dr. Karl Lehman
12:25-1:45pm
Lunch Break (on your own)
1:45-2:30pm
Outsmarting Yourself: Lecture 3 -- Dr. Karl Lehman
2:30-3:30pm
Live Ministry Demonstration -- Dr. Karl Lehman
3:30-3:45pm
Question Period
3:45-3:55pm
Stretch & Refresh Break
3:55-4:55pm
Group Exercise (for those who wish to stay) --
with Dr. Karl Lehman
Where

Home St. Mennonite Church
318 Home Street at Portage Avenue
Winnipeg, CANADA

We will meet in the basement.
Please use the side entrance.

For more information regarding practical logistics:
please contact Dr. James Krahn
at doctor_jk7@hotmail.com OR at
Wellspring Healthcare at 204-775-6226

Get the Book!

Dr. Lehman's new book Outsmarting Yourself: Catching Your Past Invading the Present and What to Do about It will be available for sale at a special conference price.

Web Cam? Recordings?

People have asked whether they can view the conference via webcam, and/or whether they can get recordings from the conference. The bad news is that this conference is going to be less formal and more low tech, so we will not be set up for webcasts and we will not have recordings for sale. The good news is that:
Cost

No charge for registration;
a free-will offering
will be taken at the conference.
But PLEASE register!

Registration

Send an email to andy@kclehman.com...

to register yourself or your group. Although there is no cost to register, we do need to know in advance how many people will be attending so that we know all will get a seat! Give us your contact information so we can let you know in the event of a change of venue to accomodate more people, or if we have to close registrations because we are full.

Lodging

A few nearby options:

1) The Clarion
(straight down Portage Avenue
5-10 minutes from the church)

2) Canad Inn
(Polo Park, on St. Matthew's Ave.,
less than 10 minutes away)

3) Viscount Gort
(hotel on Portage Ave.,
slightly farther than the Clarion)