About Us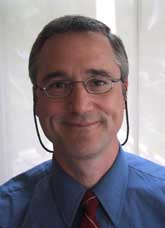 Dr. Karl Lehman is a board certified psychiatrist and maintains a private practice that actively integrates medical psychiatry, Christian spirituality, and prayer for emotional healing. He graduated with highest distinction from Bethel College (Kansas) with bachelor's degrees in Physics, Chemistry, and Biology. He completed his M.D. at the University of Kansas in 1988, and his internship and psychiatry residency at the Oregon Health Sciences University in 1992. We began our private practice here in Evanston, Illinois in 1994.
Honors and scholarships during his educational career have included a National Merit Scholarship, the top academic scholarship and the top academic honor at Bethel College, the top academic scholarship at the University of Kansas School of Medicine, graduation from medical school as vice president of the medical honors society, and the top academic award in his psychiatric training program. He keeps abreast of the field of psychiatry through ongoing individual study and seminars for continuing medical education. In addition, since 1984, Dr. Lehman has been reading, practicing, observing, pursuing further education, and dialoging with others regarding the integration of Christian principles with medicine, and especially the specialty of psychiatry.
Dr. Lehman's volunteer ministry at his local church has included serving on the church council, being a worship leader, leading the church youth group, leading/teaching an adult study group on intercessory prayer, teaching Sunday school, volunteering in the church after-school program, pastoral counseling, helping Charlotte with the children's worship program, participation in worship drama, and intercessory prayer before each worship service.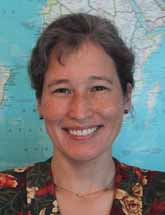 Charlotte Lehman completed a B.A. in psychology, cum laude, at Bucknell University in 1984, and a Masters of Divinity degree as valedictorian at North Park Theological Seminary in 2000. Charlotte's responsibilities as a lay leader at their church have included directing and speaking at the 1999 Women's Retreat, occasional preaching, pastoral counseling, prayer ministry, worship arts and leadership, and design and implementation of worship for young children. In private practice with Dr. Lehman, Charlotte provides Theophostic® ministry with some individuals, and is co-therapist with others, in addition to handling the administrative responsibilities.
We "team taught" Introduction to Pastoral Counseling (Spring 1999 and 2000) and Prayer for Emotional Healing (Summer 2000) at North Park Theological Seminary in Chicago.
We believe that our personal emotional and spiritual health greatly affects our ability to deliver good care. We are committed to the life-long journey of addressing our own emotional and spiritual healing and growth.
Theophostic® Ministry training and experience: • We are both thoroughly familiar with Dr. Ed Smith's basic training material (videos, client manual, training manual), and have completed his advanced training (four times), and the Basic (three times) and Advanced (SRA, once) apprenticeships with Dr. Ed Smith • We have used Theophostic® in our psychiatric practice and in other ministry settings since May of 1998, with 6,000+ hours of combined experience as of July 2003 • We have supervised the basic video training, and have also provided intermediate demonstration, supervised practicum, and question and answer in a number of settings • We assisted Dr. Ed Smith in leading a Basic Apprenticeship at the Alathia Center in Kentucky (October 2002) • We provide ongoing training demonstration, supervised practice, and consultation for a number of groups and churches in the Chicago area, • The Prayer for Emotional Healing course at North Park Theological Seminary focused primarily on Theophostic® ministry, and included intermediate demonstration and practicum in addition to the basic training videos, • We have spent 2,000+ hours preparing written material giving our analysis, commentary, critiques, etc. regarding Theophostic® Ministry for our web site • We have each received many hours of Theophostic® ministry from a number of different facilitators • Dr. Lehman has also worked with Dr. Ed Smith, both receiving Theophostic® ministry from Dr. Smith and facilitating ministry for others with Dr. Smith observing.
®Theophostic Ministry is a trademark of Dr. Ed Smith and Alathia Ministries, Inc., of Campbellsville, Kentucky.
Click here to see our Statement of Faith.
Other "human interest" stuff about us:
Karl is a bird-watcher and nature enthusiast, loves to snorkel around coral reefs, and maintains a small marine aquarium, and a fern garden which at one time had more different species of North American ferns than the local botanical gardens. He is also a rock climber, when he can get a chance, and has taken up walking with weights along the lakefront in Evanston.
Charlotte loves creative activities such as sewing, singing, dancing and choreography, drawing, banner design, and storytelling. She has had opportunity to use all of these interests in designing and leading worship for young children, and in other church responsibilities. She loves walking with Karl, just to be together, but prefers running as her exercize of choice. She has run 5 half-marathons in the last several years, and hopes to complete her first full marathon in October of 2008 in Chicago.